professional skin services
Whether you need a quick pick-me-up or a more in-depth treatment, Dermalogica's professional skin services are completely tailored to your skin's needs.
face mapping® skin analysis
How well do you know your skin?
Our five-minute, comprehensive skin analysis service will help identify your skin type, the condition of your skin and allow our experts to
prescribe you a personalised skin care regimen.
5 minutes
Find a store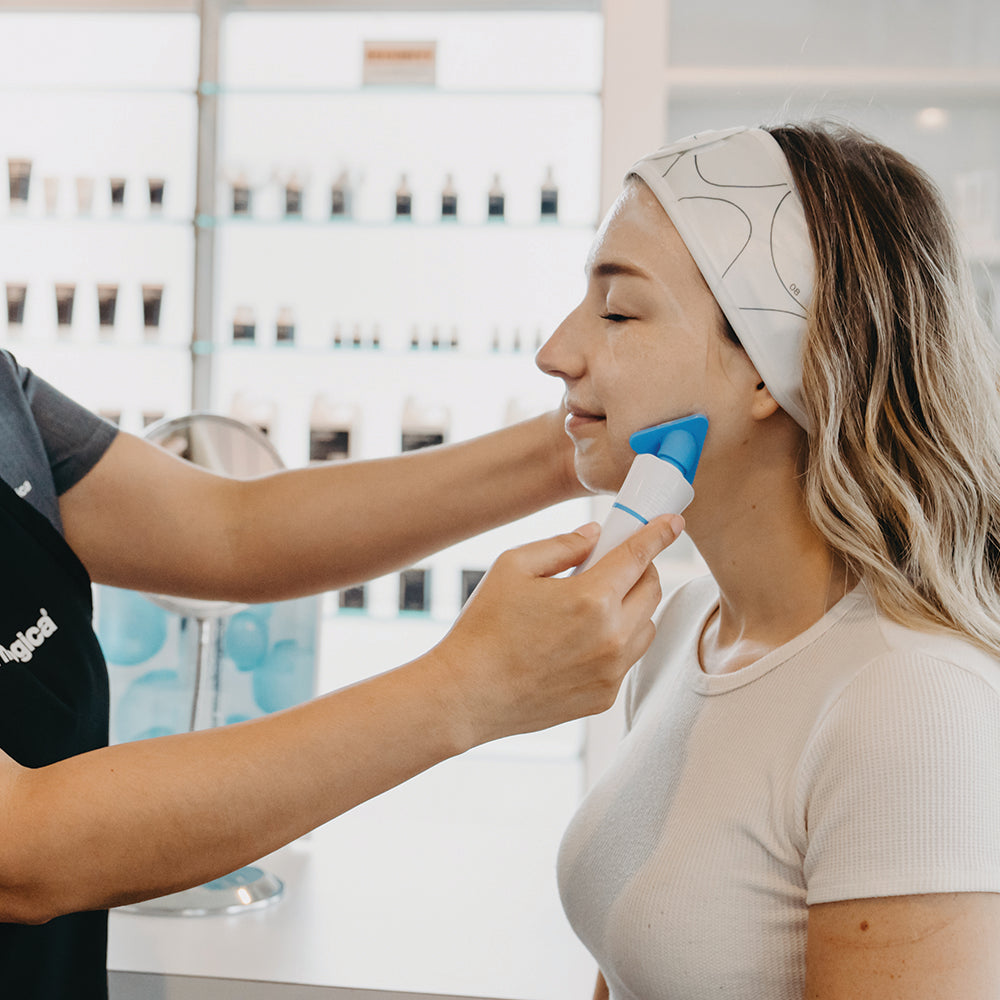 FaceFit Treatment
Pressed for time?
Fix skin concerns fast with our 10-minute express-seated treatment.
Using professional-grade products, this treatment is ideal for a quick skincare pick-me-up to give your complexion a boost of radiance.
Perfect before a special event or if you just want to give your skin an instant glow.
10 minutes
Find a store
pro skin
Want the best skin you've ever had?
Our ultimate 60-minute treatment is customised to target all of your skin needs and to leave your skin radiant and glowing.
It incorporates exfoliating Hydra Dermabrasion to improve texture and tone, LED light therapy to brighten and boost collagen production and highly advanced professional-grade actives for deep treatment.
Experience dramatic results in a secluded and relaxing environment.
30/60 minutes
Find a store
pro power peel
Experience peeling the Dermalogica way!
A powerful skin resurfacing treatment to target skin texture, tone, wrinkles, and breakouts.
Your Dermalogica expert will tailor the peel to suit your skin with a unique peeling system comprising of three different acids including Lactic Acid, Salicylic Acid and Glycolic Acid.
Unlike your typical chemical peel with a one size fits all approach, our peeling system can be mixed and layered for exceptional results.
30/60 minutes
Find a store
targeted concern treatments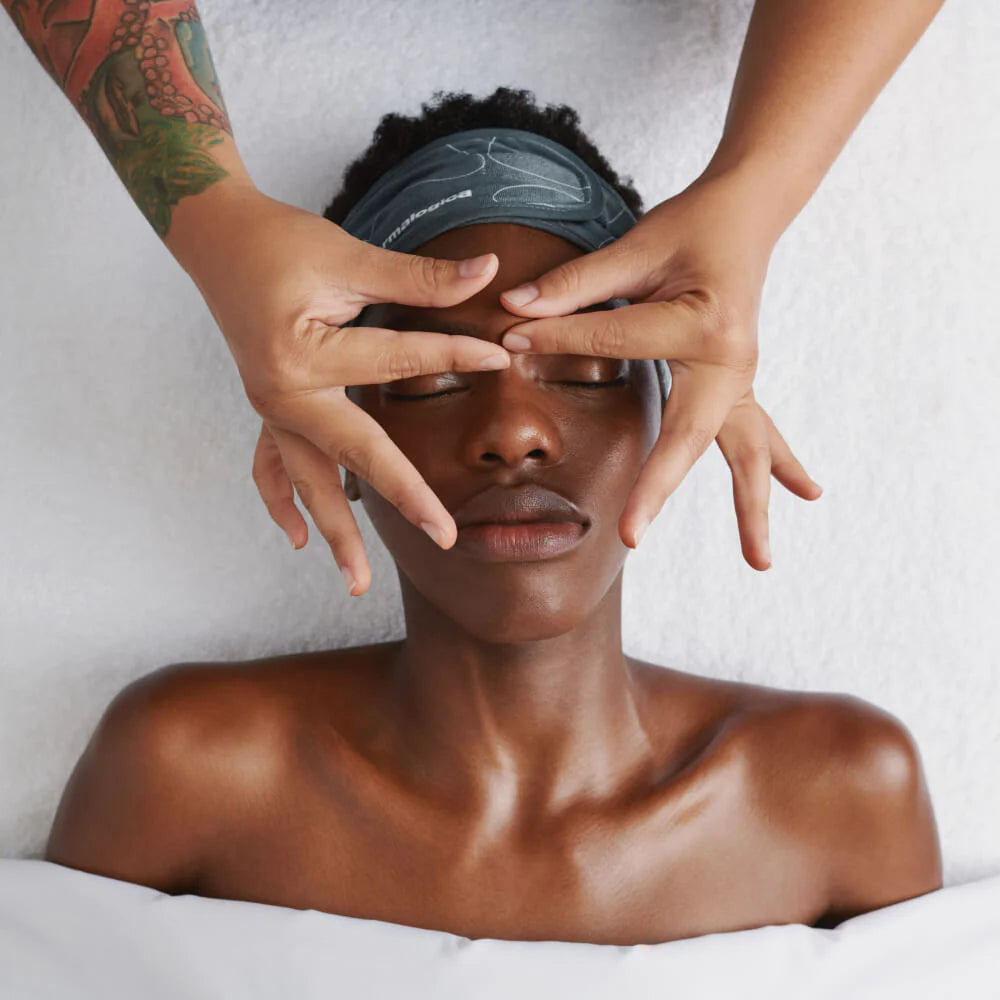 pro bright
Fade dark spots and reveal brighter skin.
This high-intensity treatment combines a brightening peel with an electric infusion of professional-grade Vitamin C, Niacinamide and Hexylresorcinol - addressing all pigmentation concerns.
30/60 minutes
Find a store
pro firm neck + skin treatment
A comprehensive facial workout including the neck.
Includes a firming and toning facia massage or Gua Sha touch therapy to revive the skin.
Firming techniques are combined
with retexturing and replenishing actives for visibly tighter skin.
60 mins
Find a store
pro calm
Soothe and strengthen sensitive skin.
Soothing botanical actives provide relief while lymphatic drainage and pressure point massage help calm a stressed nervous system.
This targeted treatment helps hydrate, balance and restore the skin barrier for reduced sensitivity and calmer skin.
30/60 minutes
find a store
customised advance skin treatments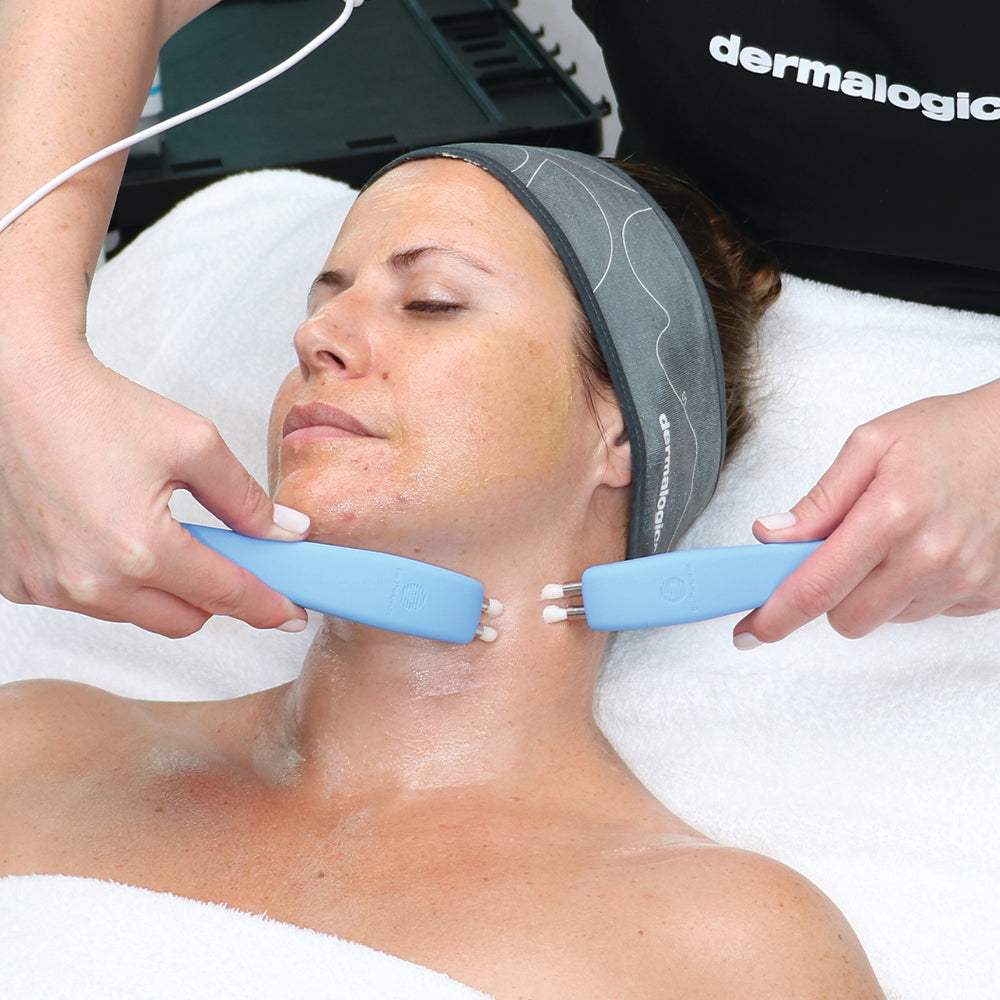 Microcurrent
Transform and lift your skin with
this unique treatment, ideal for those looking for a non-invasive alternate to a face lift.
This complete facial rejuvenation will leave
your skin feeling smoother and firmer.
75 minutes
Find a store
Microdermabrasion
Let this treatment get to the nitty-gritty to tackle your skin concerns.
Powered with the intense exfoliation and resurfacing properties, this treatment allows for rapid improvements to the skin.
60 mins
Find a store
Oxygen Treatment
Reveal a youthful glow with this ultra-hydrating skin treatment that encourages the infusion of age defying products to address expression aging, fine lines and wrinkles.
The result? Supple, refreshed skin!
75 minutes
Find a store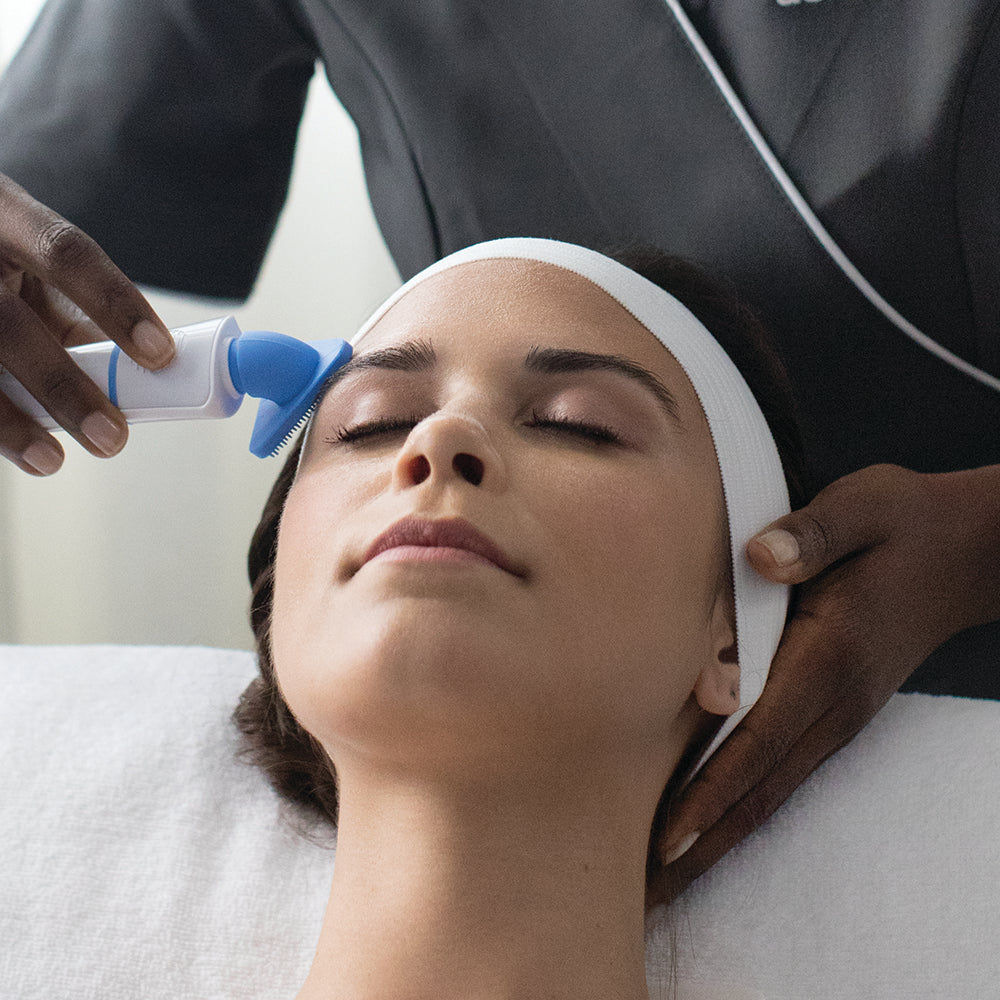 Proskin Perfect
The Ultimate skin treatment for a complete skin makeover! Combine 3 unique treatments to deliver real results for your healthiest skin ever.
Choose from Microdermabrasion/ Microcurrent/ Oxygen / LED
90 minutes
find a store
your safety is our top priority
When you see the Dermalogica Clean Touch Certified seal, you can rest assured that your skin treatment is clean and safe. Dermalogica Clean Touch Certified skin therapists are trained to uphold our professional-grade standards of safety and sanitation.
Your safety is our top priority and our skin therapists have been specially trained to ensure your skin treatments are safe. In order to keep our customers safe and to comply with manufacturer regulations we kindly request that all customers inform us of any changes to their medical status including new illness, medication, Covid-19 or other vaccination.
New patch testing for advanced exfoliants including: Pro Power Peel, Pro Power Eye Peel, Exfoliant Accelerator 35 and MultiVitamin Power Exfoliant, will be required prior to any service including these products if medical status has changed, or if the products have not been used in treatment over the last six months. We take your safety very seriously and your therapist maintains the right to cancel or defer treatment should a risk assessment determine treatment is not advisable.